THE SECRET TO A FRESH LOOKING SKIN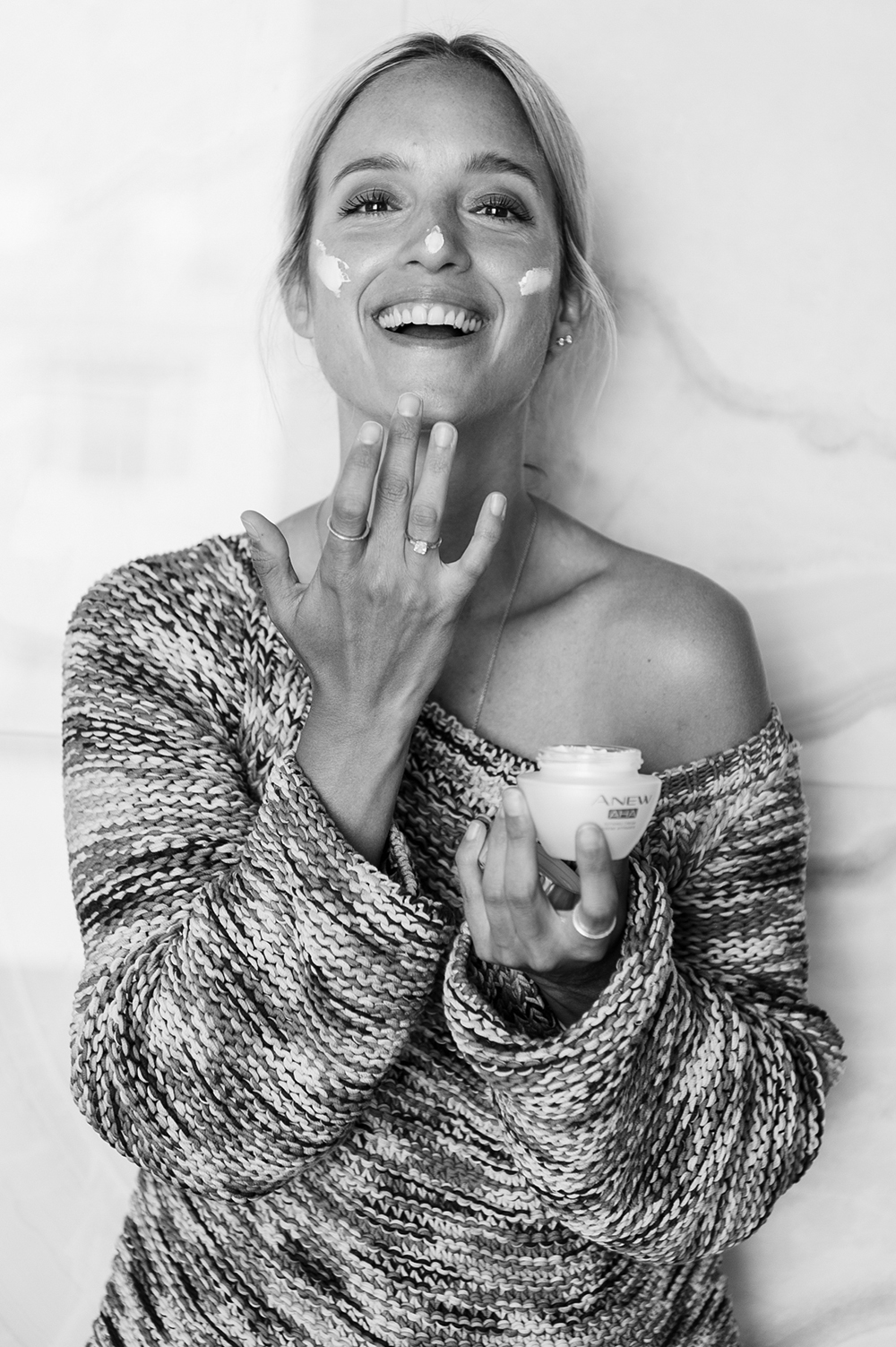 When it comes to skincare, I've been a rookie for a very long time, but this year everything changed. In my never-ending search for "the best" cremes and serums – those that work well with my skin, have a favorable texture, AND smell heavenly – I got introduced to the Avon ANEW skincare line. So it was time to put it to the test, and integrate the products into my daily beauty-routines. This is what happened…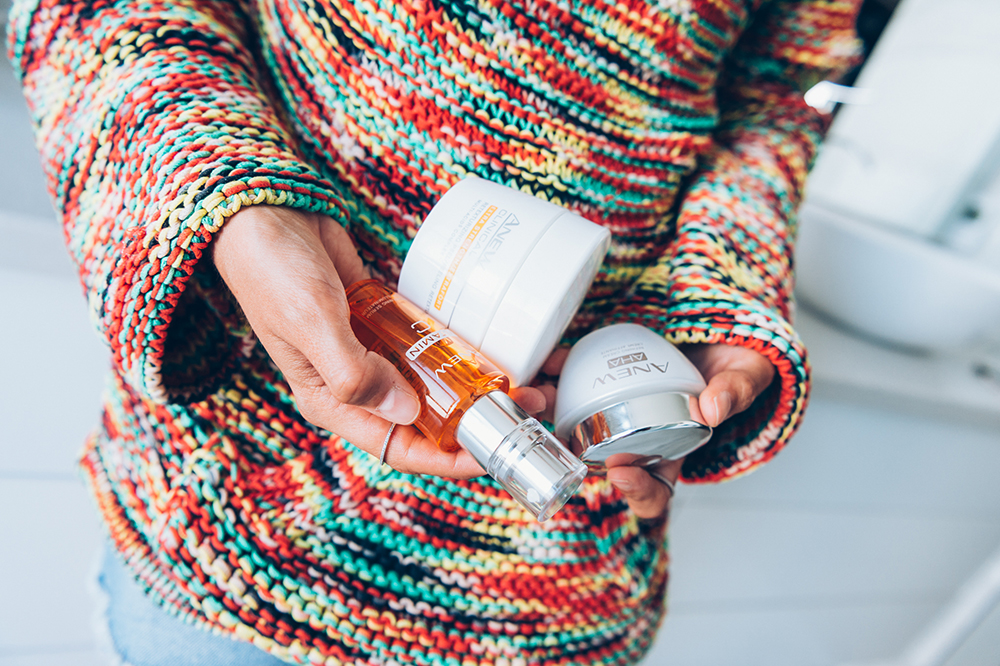 I got hooked. Not immediately, because as with every new product, I have to try it for a few weeks before I know if it "works" for my skin. But after those weeks I was HOOKED. Then of course there's aspects as I mentioned earlier: Textures, smell, etc. Things that might not be important to you, but I personally need it all to be perfect. Well, as for the ANEW Vitamin C Brightening Serum – which is my absolute favorite of the three – it smells good, the texture is rich – not too rich leaving you with an oily feeling – and it feels like a "treat" when putting it on my skin at night. Hooked!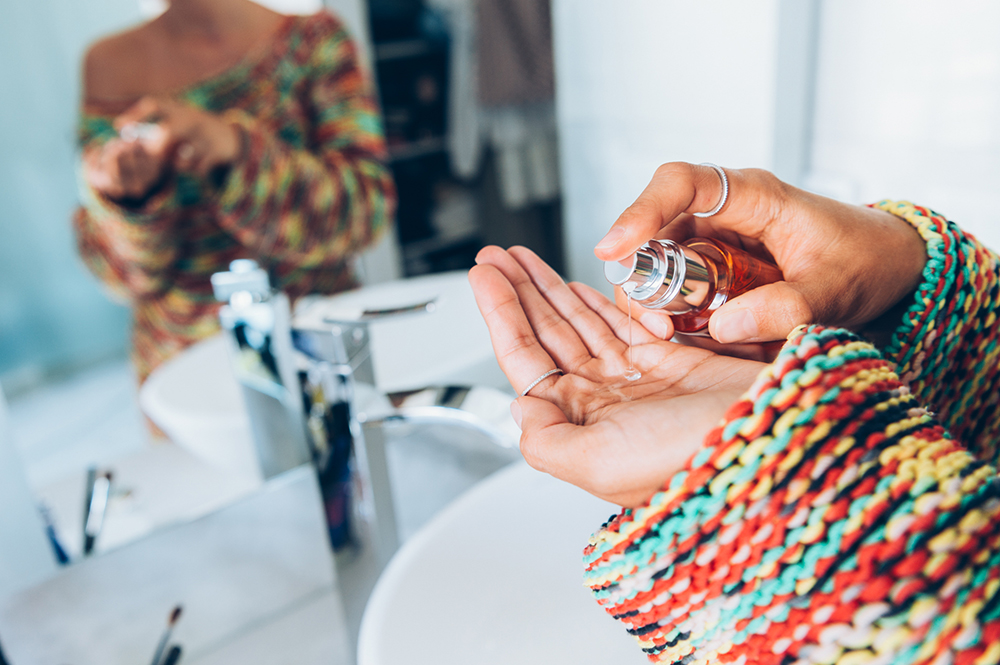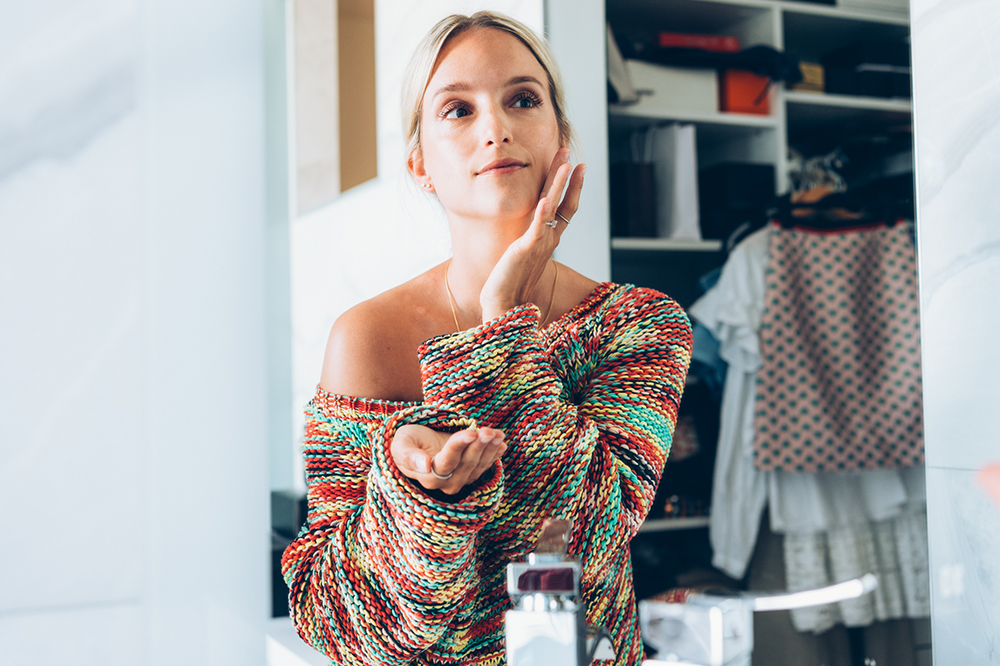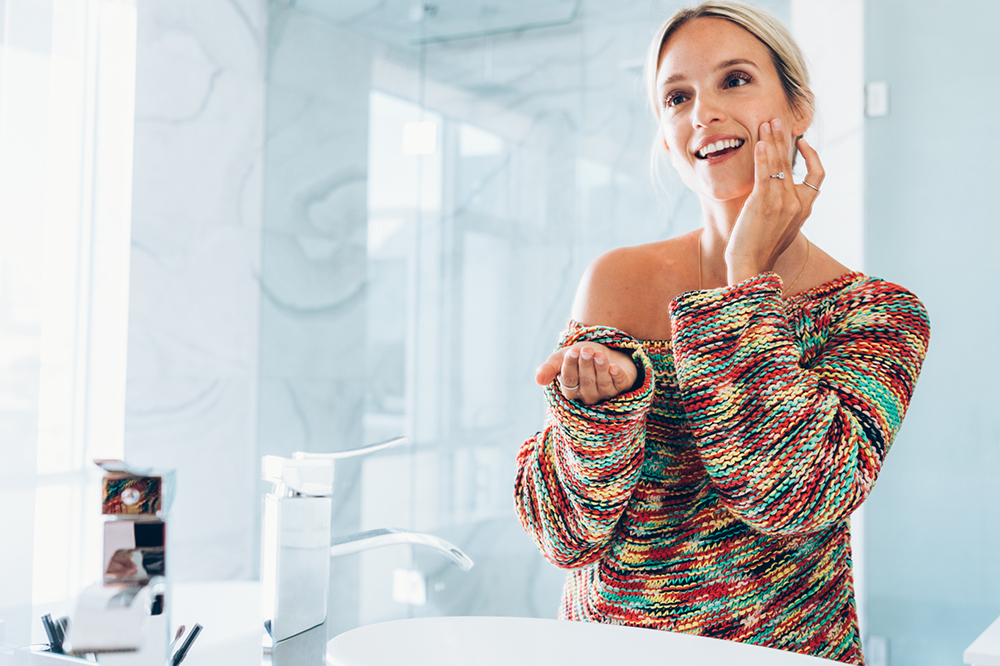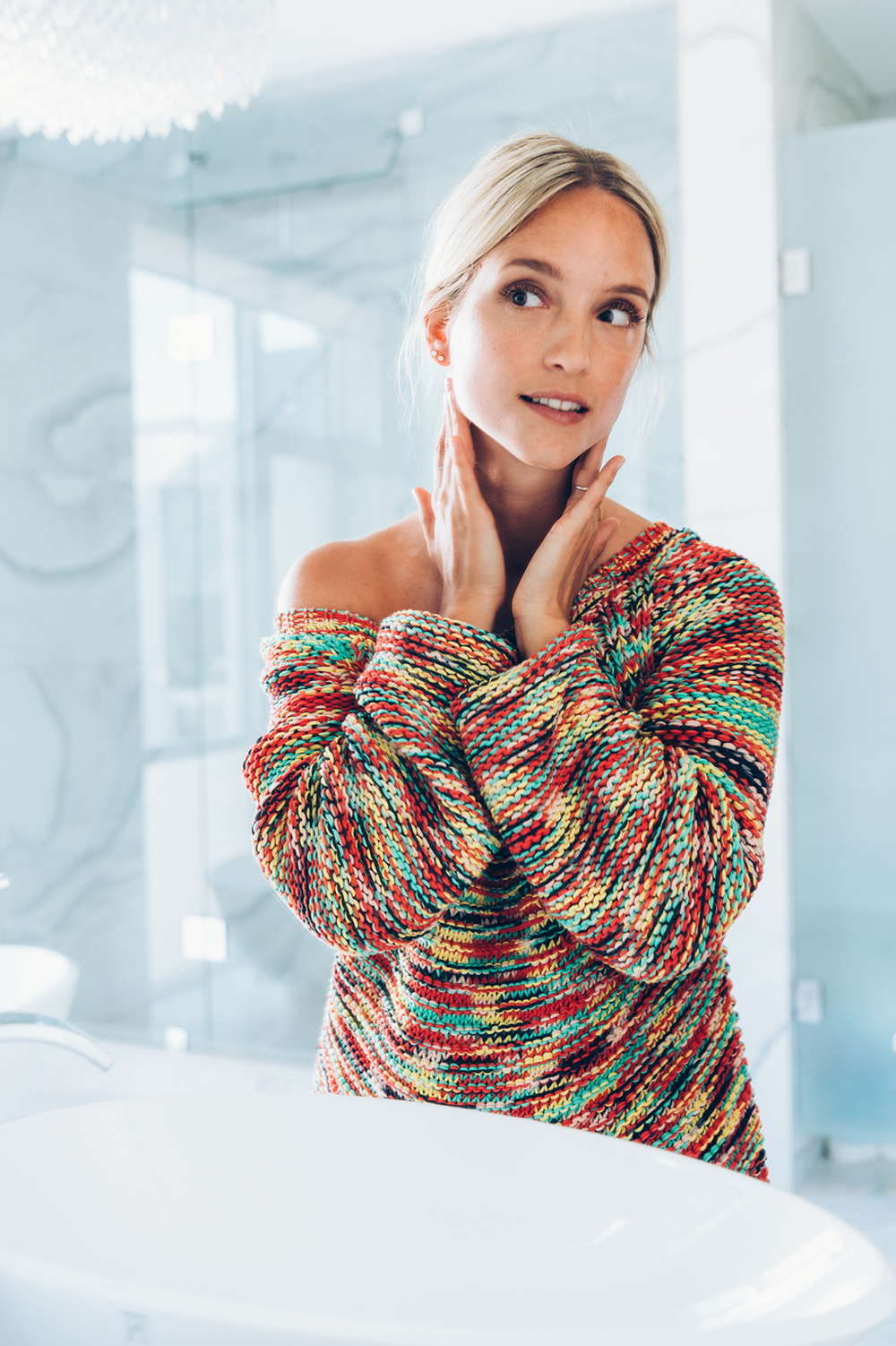 Pads like the ANEW Extra Strength Retexturizing Peel Pads – that's a mouth full – are usually not in my routine, but as I said, I'm here to try, so I started using those for taking of skin make-up, and it was kind of convenient, which is a BIG plus in my hectic life, where I don't have much time for myself. It felt so easy to remove "the day" off my face. Plus, they are not oily – as I find those pads so often. I wouldn't remove my eye make up with the pads, because the area around my eyes is crazy sensitive, but definitely approved for my face and neck!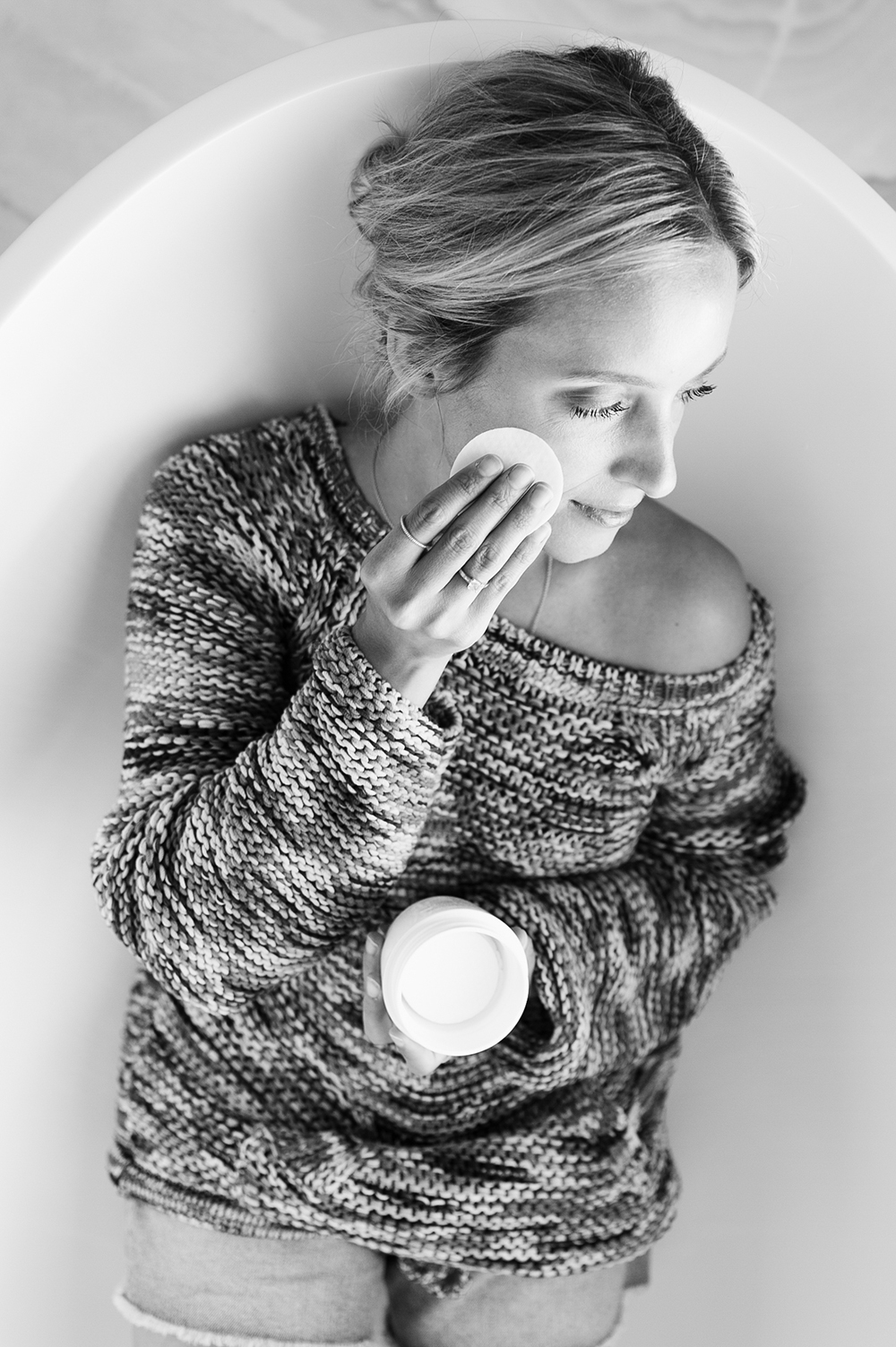 ANEW AHA Refining Cream, which as you can see in the photos, I applied generously, felt like whipped cream on my face. I almost wanted to eat it… No I'm kidding, but you get what I mean. Silky, rich, but again not oily. A great addition to my current favorites. Though, as I must underline, the products work well with my skin, but my skin is relatively easy. I can't tell how the product works for your skin, but I definitely encourage you to try it. The price-point is super good, and you won't see that reflected in the quality of the products.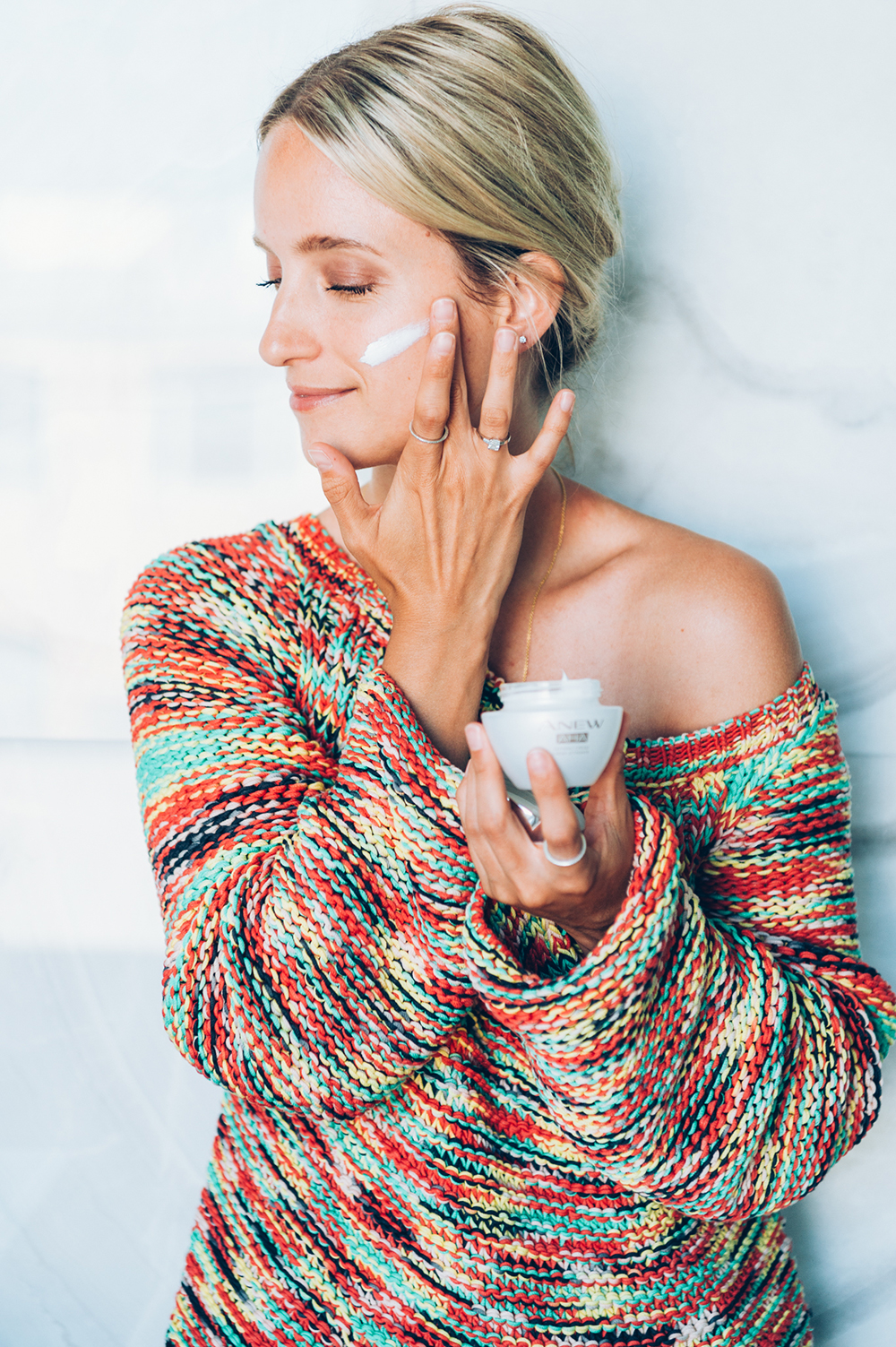 Now Avon is not just something I know from Mad Men – remember Peggy working on this account – but also something that is represented on my bathroom shelf, and is here to stay in my 2016 beauty routines!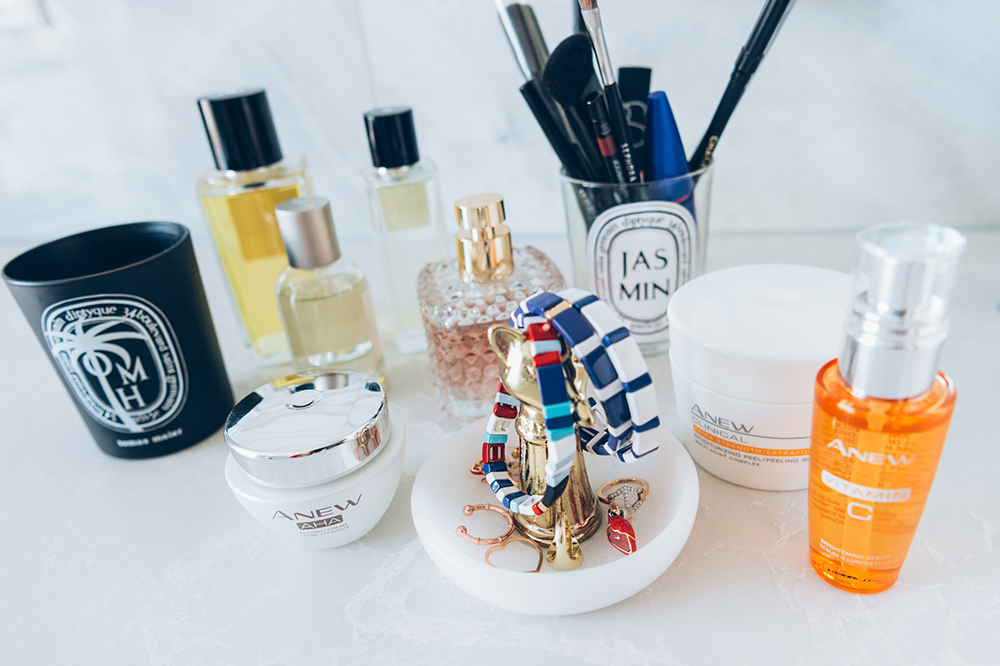 Photos by Daniel Kim (Walking Canucks)
This post was created in collaboration with Avon ANEW.
Posted on August 3rd 2016 by THE FASHION GUITAR