A SHORT HISTORY OF HAIR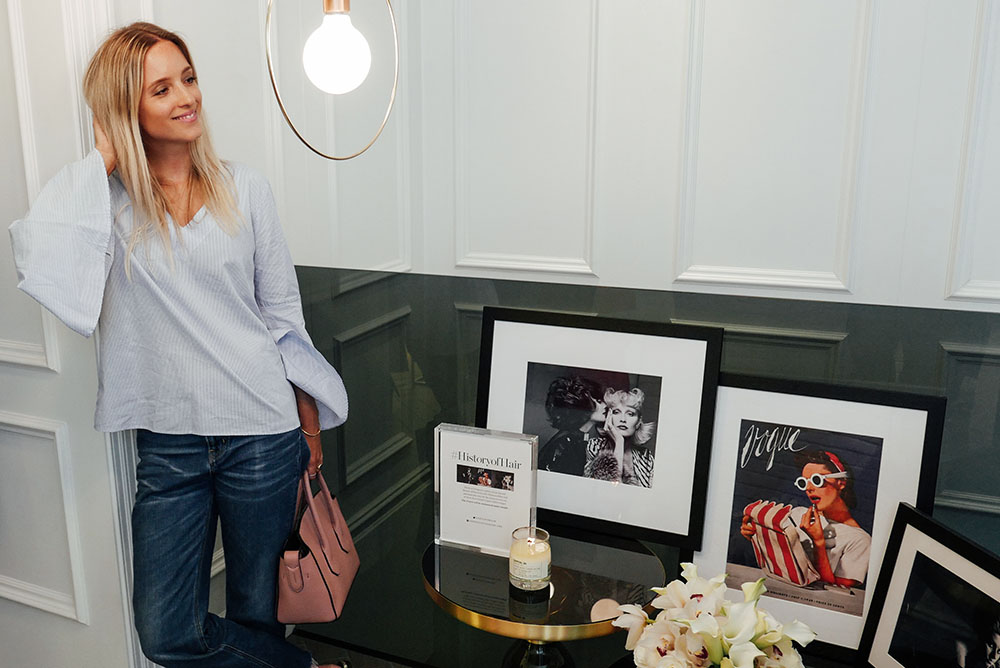 Hair is a delicate matter. Once you screw it up, it's a long way back. I had my fair share of screw-ups, and looking back at my hair-history, I wonder how it's possible I still have hair on my head. No, I'm kidding, but I do admit that over time I learned more about my hair and how to treat it. So truthfully, I can't and I won't tell you anything about the history of hair in general – as the caption of this article might let you to believe – but what I will do is tell you a little more about the history of mine, and hopefully help you getting to your "perfect" hair sooner than I did…
So over the years – I'm talking 15 years plus – I've done a lot to my hair. Things that are known to be not good for it, on the contrary. It all started with DIY hair coloring. Well, as we all know, that usually doesn't turn out to be as the picture on the package, unless you are one of those home-colouring wizzards, which I'm not. Then I saved up, took a new direction, and had my high-lights done at a salon in my hometown. Not a big success either, considering leopard spots are only good on leopards, not on humans… Starting to figure out it's all about the colorist, I did my homework and started traveling for my hair, other cities, different colorists, and I found one that did a great job, finally!
Yeah, I've always been blond by choice, but I never chosen for those ugly yellow tones – sorry, the images might be a bit distracting, but that's indoor lighting doing its "wonders". So with all the moving around, Singapore, Beijing, London, New York, it was every time again a task to find out where and who could do my hair well. Someone who just gets it. Now this doesn't only apply your colorists… I'm lucky enough to work with THE BEST in that field in New York right now, but also did I meet a very special person who always knows how to cut my hair the best way possible. Someone who really gets my hair. And the best part is, he's done in 20 mins, max. So fast, and so good. After Thursday's haircut, I wondered why I didn't go before Fashion Month, because the man I'm referring to, Kevin Mancuso – Global Creative Director Nexxus New York Salon Care – made me a look new again… Cliché words? Sponsored post? Yes, I hosted the event in New York in collaboration with Vogue and Nexxus, but only because I truly love the brand and the magic Kevin does to my hair every time I see him. It would be a shame not to share that with you!
Thus, here's what we did that day… At the Nexxus salon in New York, they start with a quick identification of your current hair-state. Which, in my case, was that it needed a good trim, and some intense nourishing treatment. They worked wonders with their Emergencée treatment, and made my hair intensely reconstructed, and as they call it "responsive". Best part about this, and this also makes their salon experience unique, is that after a quick hair analysis, they make a plan you can take home. They treat it, cut it, and with the right products they after treatment is easy peasy and therefore doable at home. Which is for me key, since I don't have much time in the morning to "do" my hear. So in my case, I use some Mousse Plus from roots till half-way my hair, take al my hair together like a ponytail, and start blowdrying it out. From every direction possible. Sleek the front a bit, and I'm done.
Ready to welcome New York's finest at the Vogue x Nexxus "History of Hair" event. Champagne and macaroons, a complimentary blow-out, and styling advice from Kevin. I think that's pretty close to the perfect recipe for a great hair-experience!
This post was created in collaboration with Vogue & Nexxus New York Salon Care, a product of Unilever.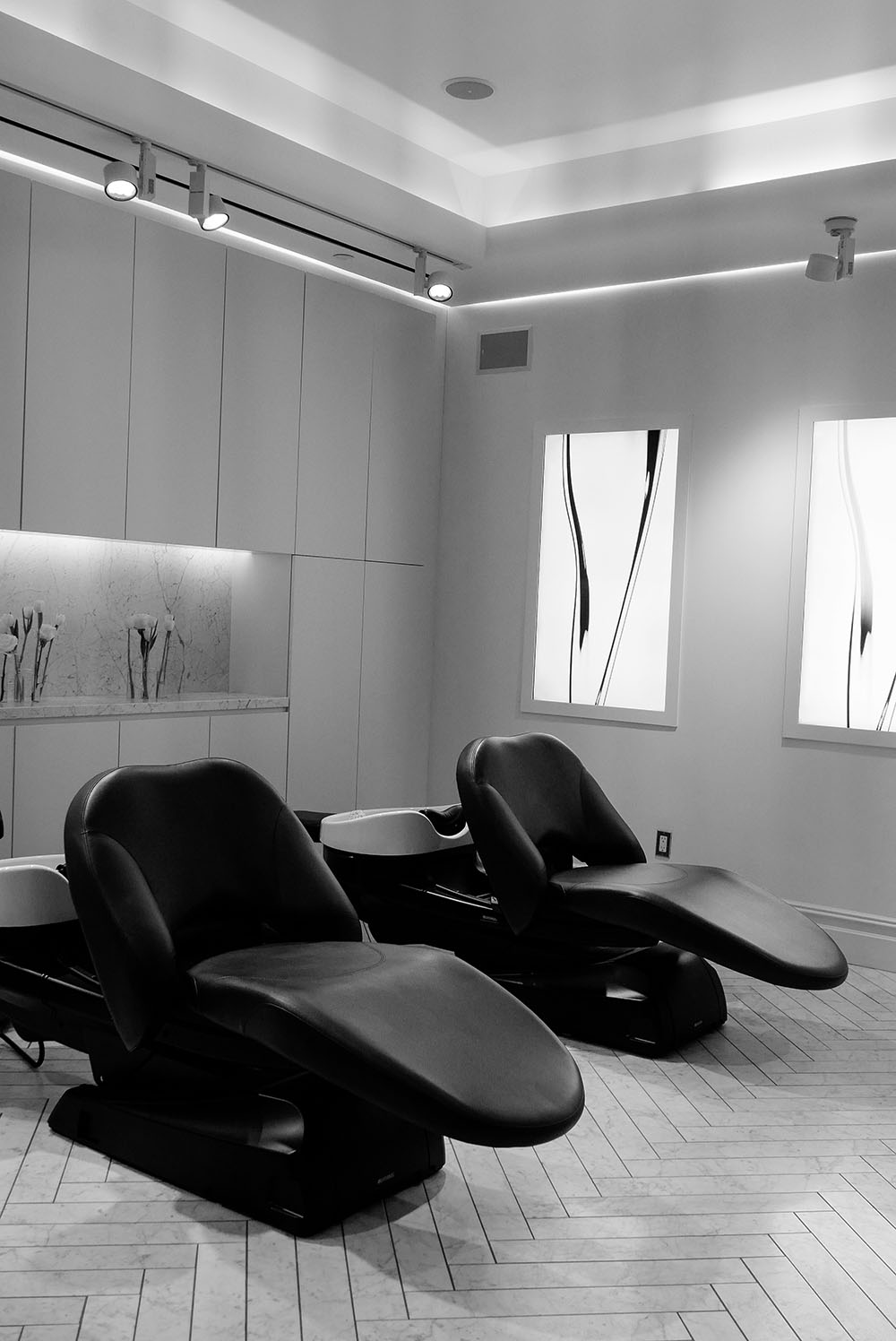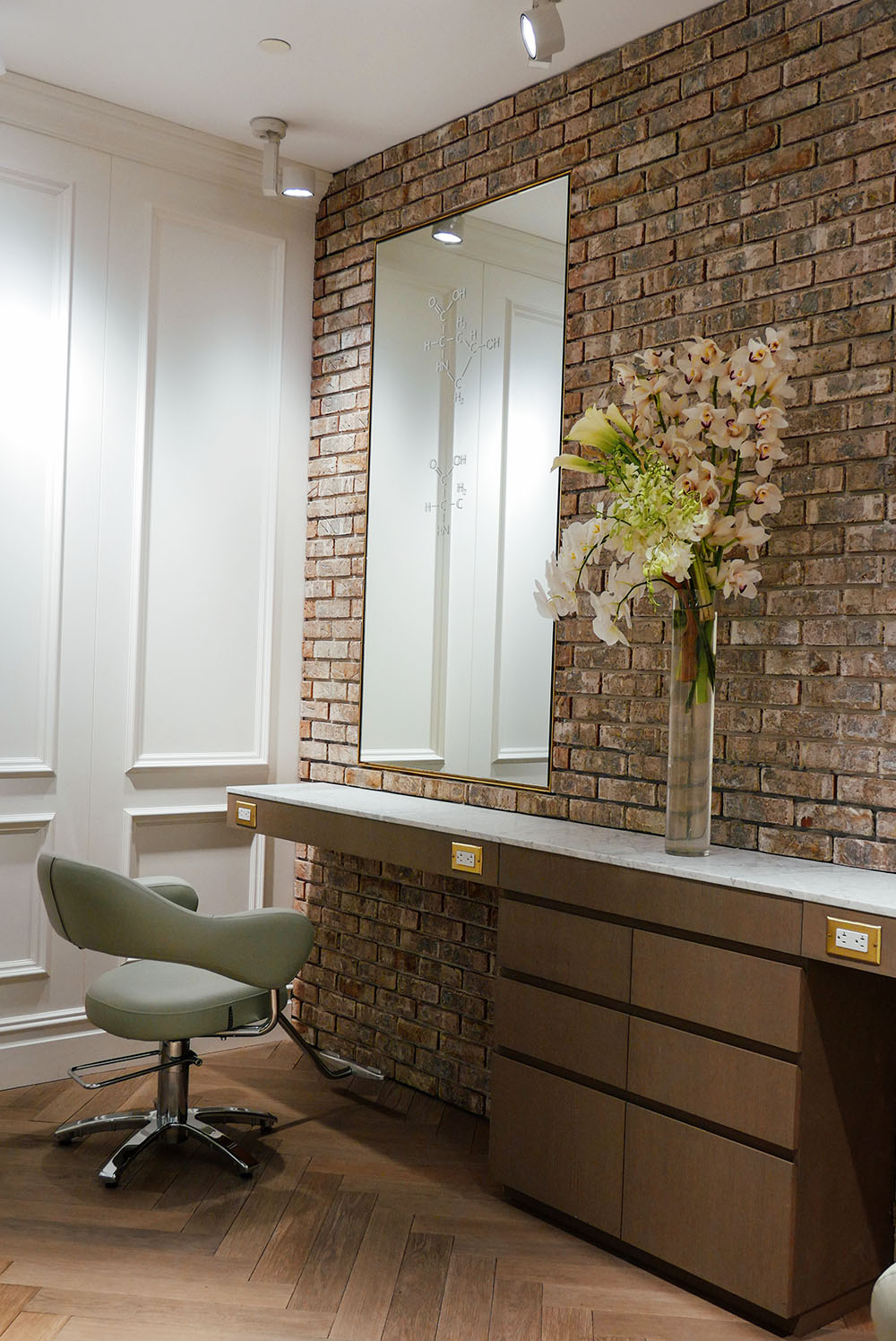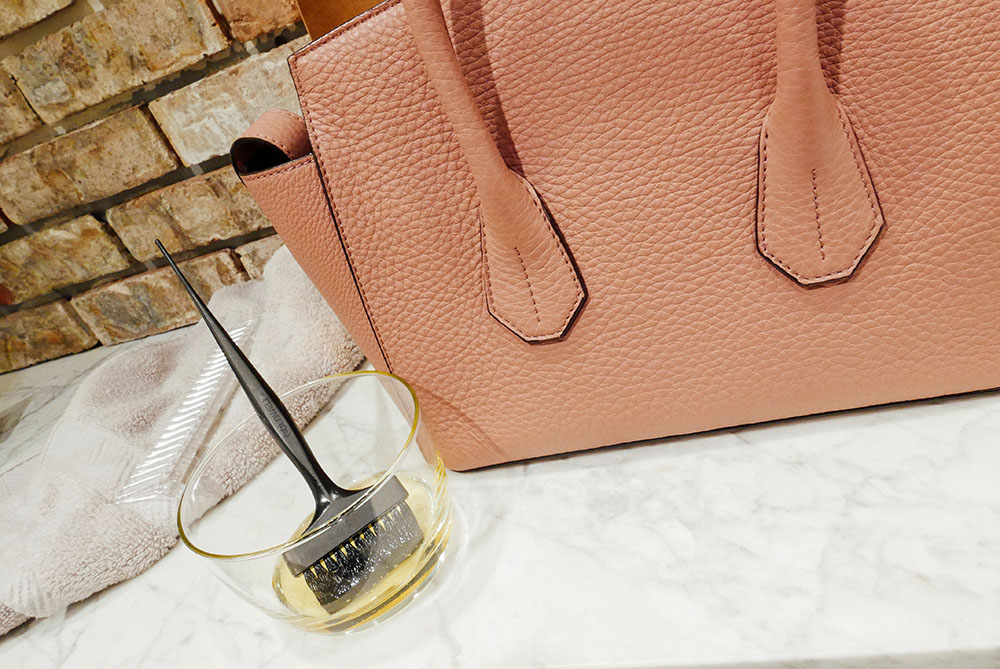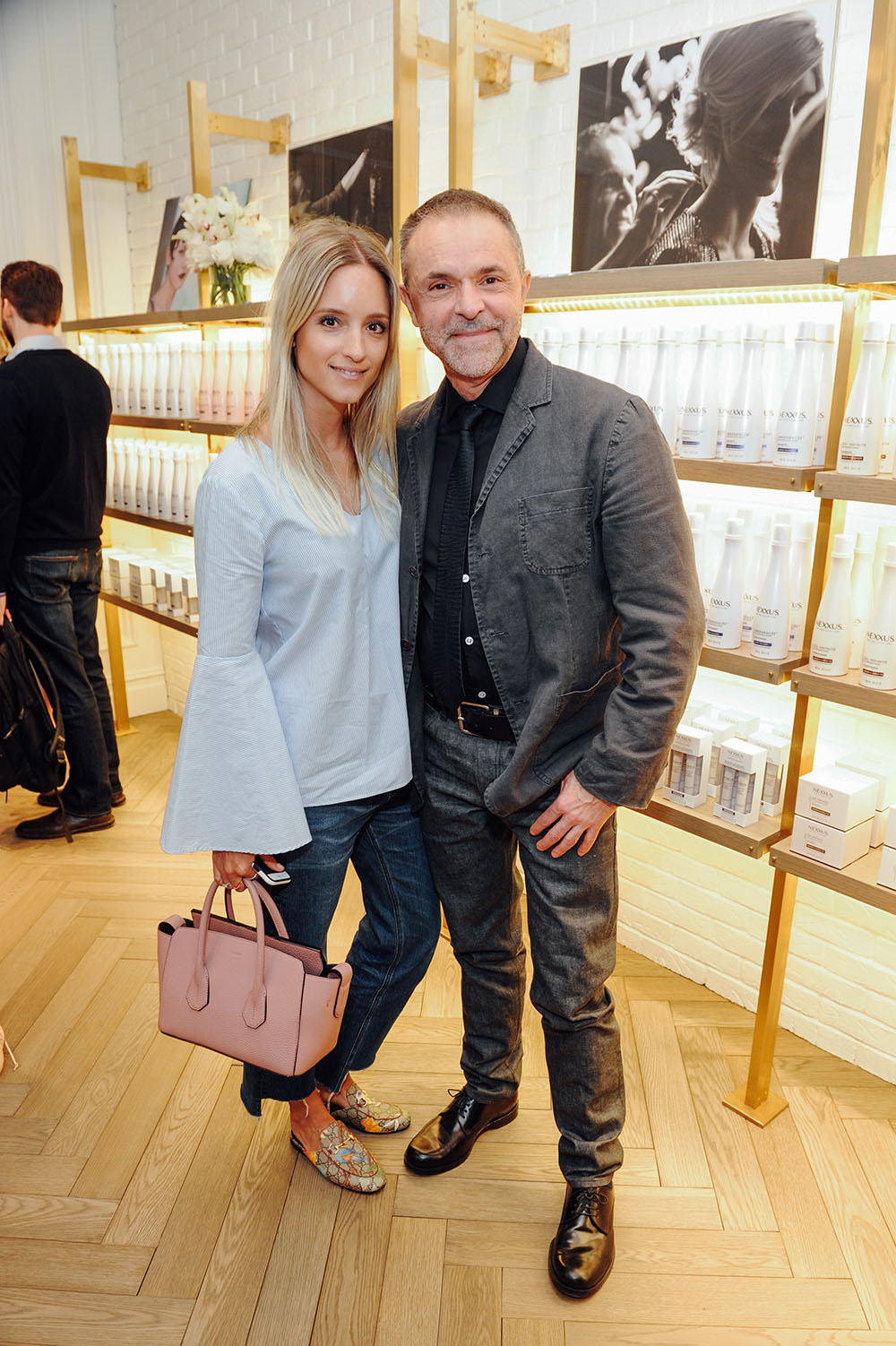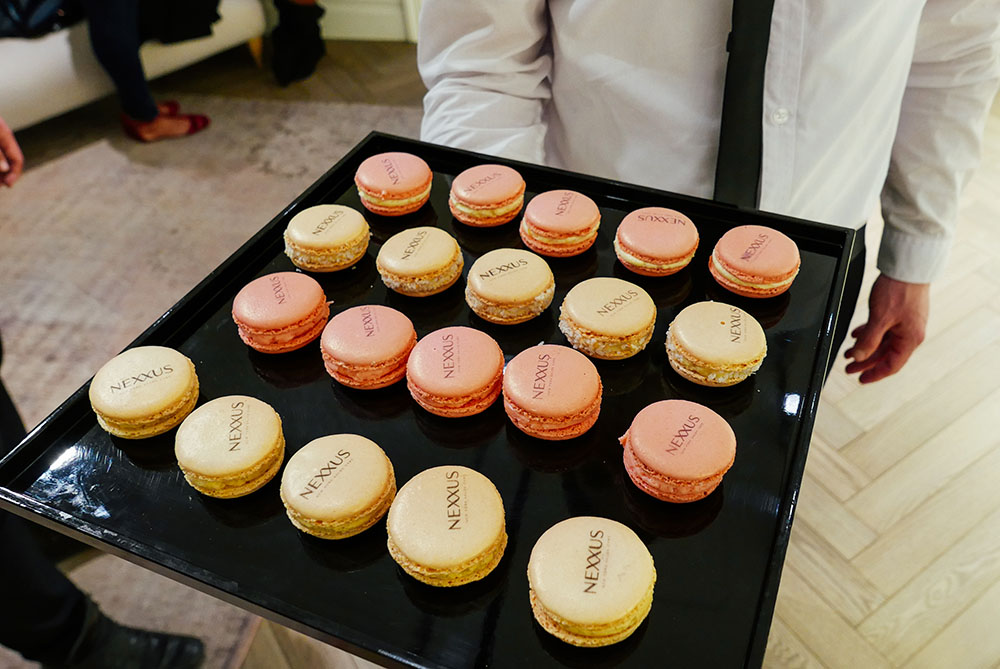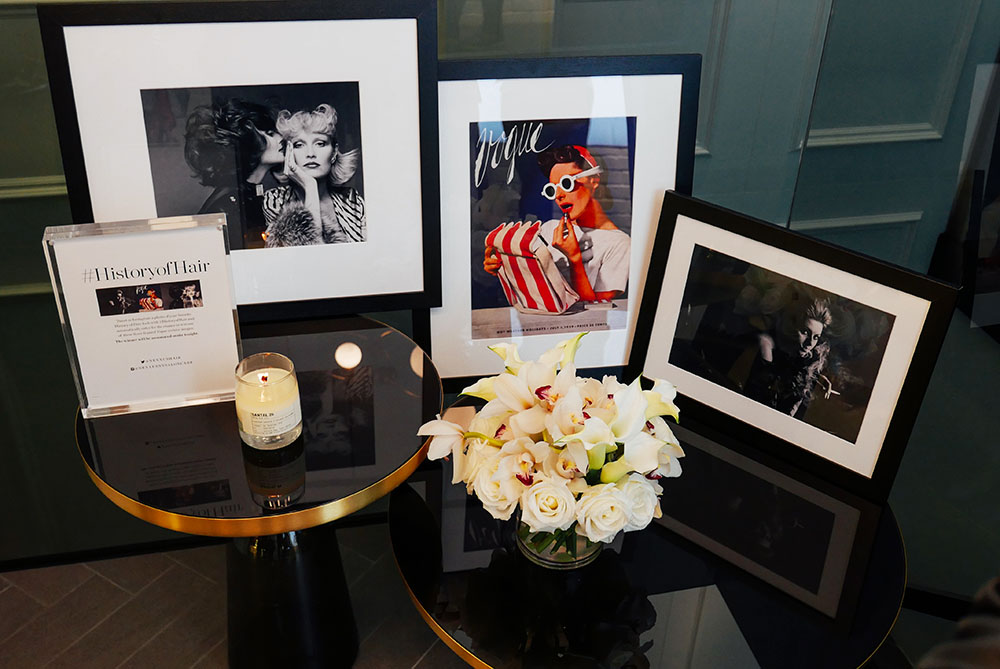 Zara top | MIH Jeans jeans (DIY rough hems) | Gucci slippers | Bally bag.
Photos by Jeff Thibodeau & Lainy Hedeya
Posted on April 4th 2016 by THE FASHION GUITAR