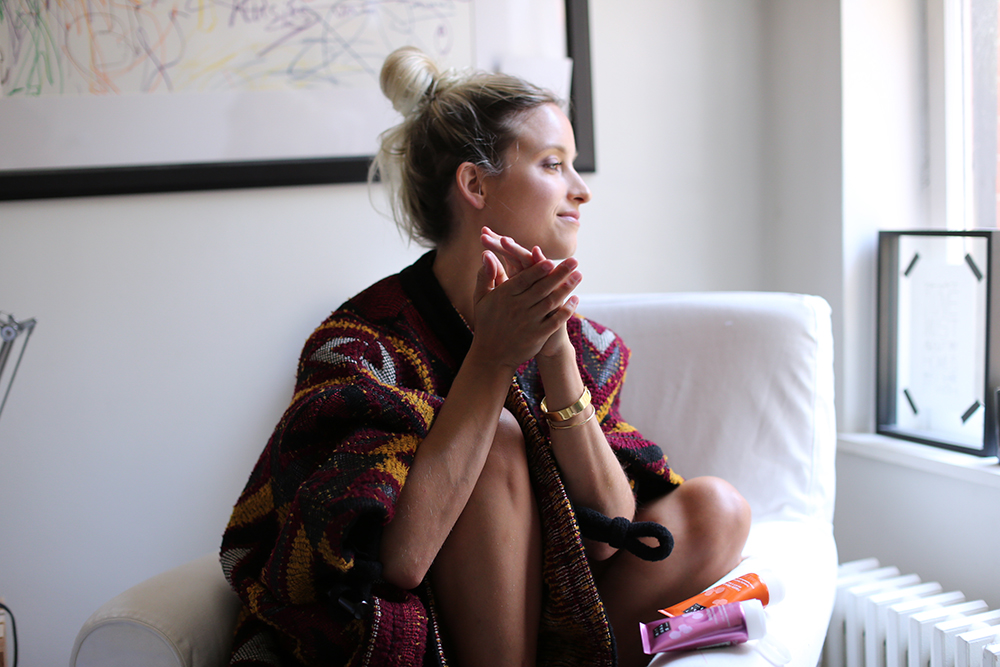 After having done my fair share of Fashion Weeks, I know what are the ways to do it, and what aren't. Though, I must admit, I'm still fine-tuning my "ways", because every season I "learn". Now, first and foremost in preparing for Fashion Week is planning. I've been going back and forth between not-planning, and planning, because I like the idea of standing in front of my Fashion Week clothing rack and having fun every morning dressing myself. Well, first of all, that clothing rack is not going to be filled up by latest Fendi and Chloe by itself, so I need to plan this well. Moreover, I've learned the latter reduces the level stress tremendously, and is simply the only way to go when you want to combine a back-to-back Fashion Week schedule with a family. Trust me. So here's how I do it, one step at the time, starting early, and making sure that I'm having fun "in the proces" and enjoy it while I'm "in" it!
Beauty preparations
To make sure I look and feel as best as possible during this hectic month, I've teamed up with my favorite beauty & wellness brand from the Netherlands: Rituals. Apart from my list of favorite products that I'm using year round, I've tried a few different products and fully adopted their concept of making "routines more meaningful", and creating "me-time" in the process. Below I've written about this process, along with the products I've used, and reasons why I think you will love it too!
Legs – Unwinding and creating me-time are crucial before I start a fashion week, because I know during there's not going to be any time to sit down and scrub my legs or whatsoever. Hence I'm putting all effort in my face and body rituals before, starting with a good leg scrub to get rid that summer skin – still leaving a little tan behind. I used the Himalaya Scrub, which is basically a salt scrub that smell like roses. It's insane. Oh, and no I didn't shave my legs before scrubbing – you might have seen that – because once someone told me I never should… Anyway, I followed with a rich moisturizing body creme, called Magic Touch. It's like whipped creme for the legs. It's insane!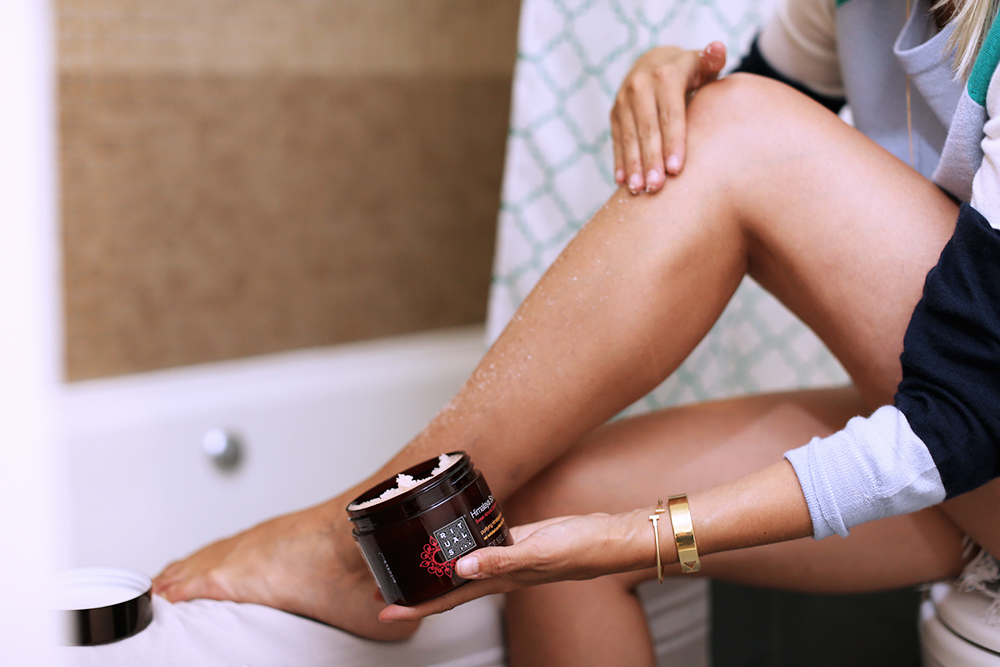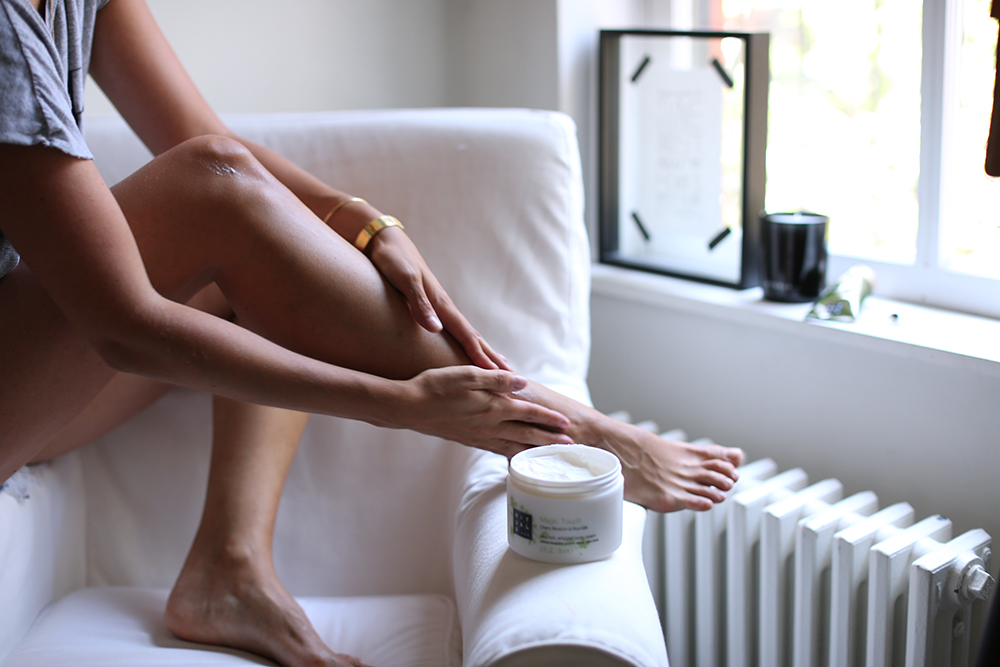 Feet – Ai ai ai, if there's one part of my body that suffers the most during Fashion Month, it's my feet. Those poor babies suddenly have to walk around in high feels every day, and when they do get sneakers on, there's blisters, sometimes until they bleed… So I have to give them some TLC, some extra love, every morning – not just before Fashion Month actually. I prefer to do this with two of my all time favorites, which I've been using for years now: the TAO QING FA foot scrub and TAO LAO TZE foot balm. This combination is ultra softening and cools down those hard-working feet a 100%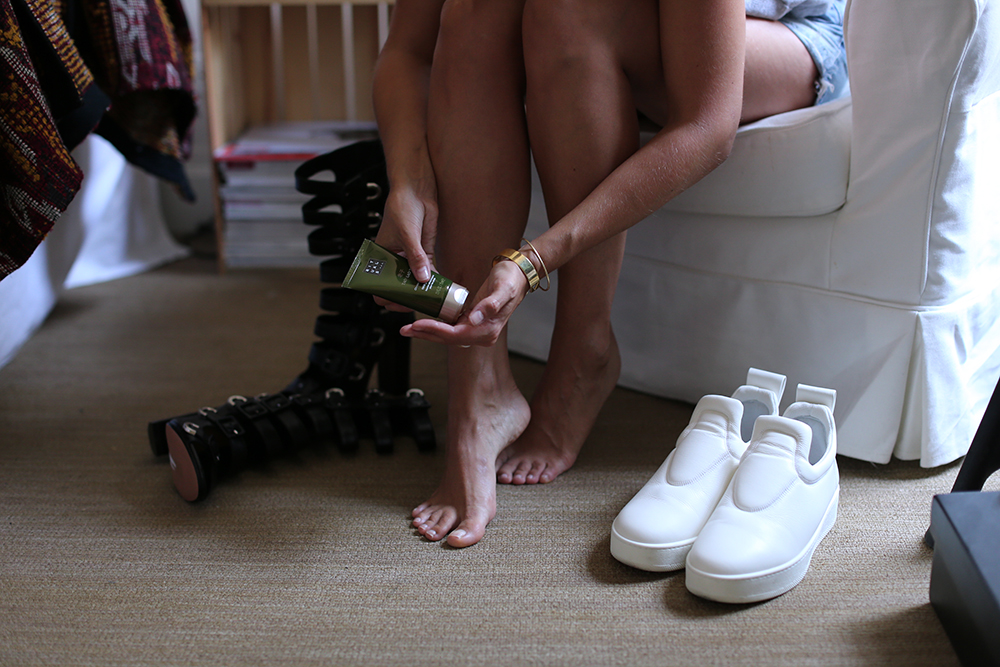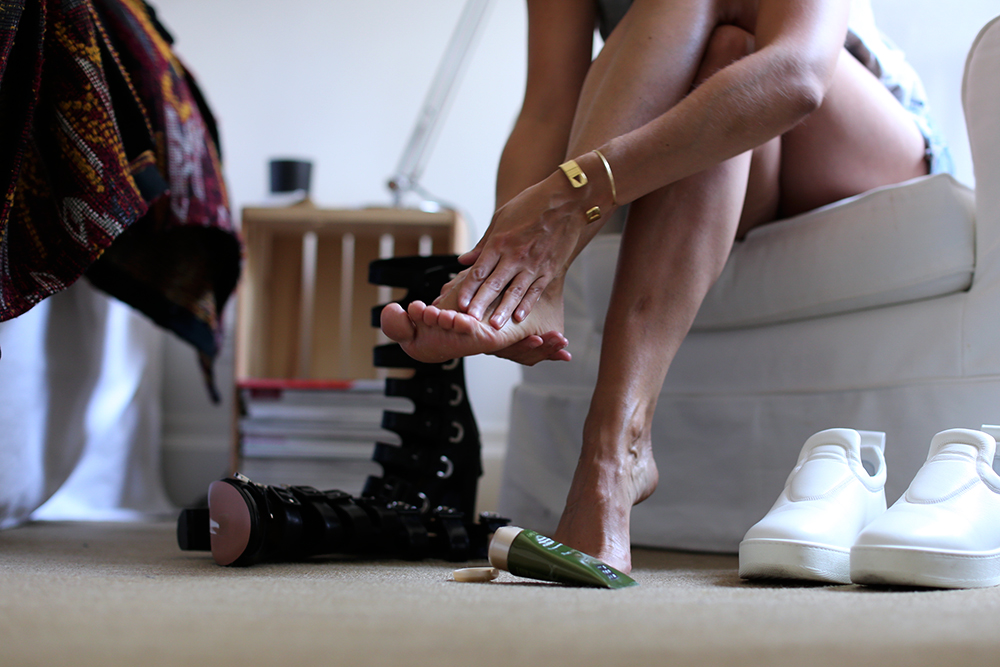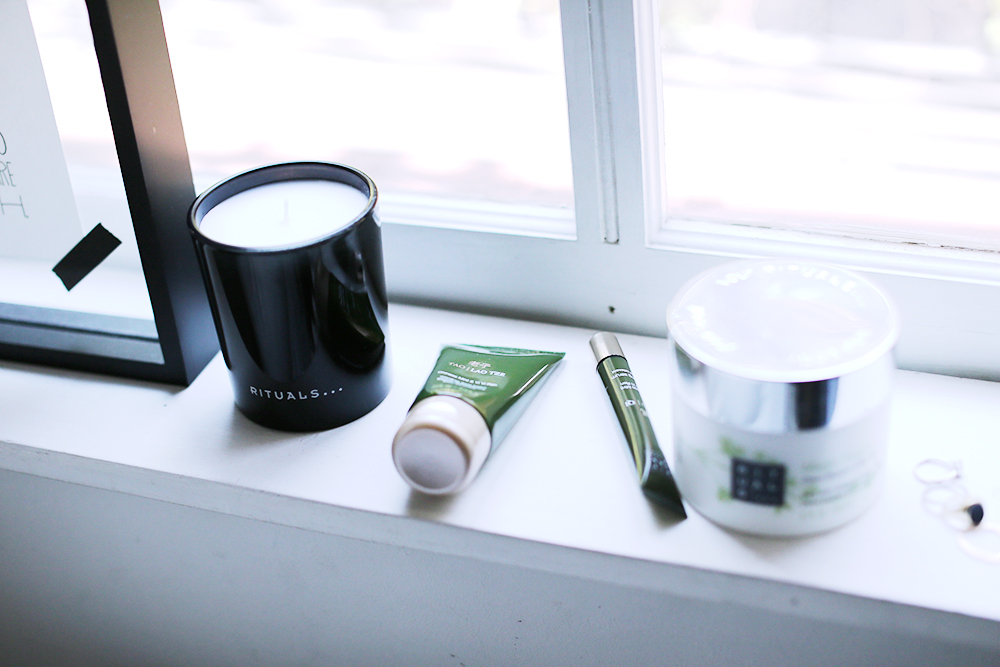 Hands – Hands are the first thing I look at when I meet someone, hence I try to make my hand always look as best as possible. Not only by wearing the most beautiful jewelry, or having the perfect manicure, but firstly by moisturizing them. It's everything! New favorite is their Miracle Balm. Smells like heaven (also the orange one called Happy Hands) and is a true miracle worker.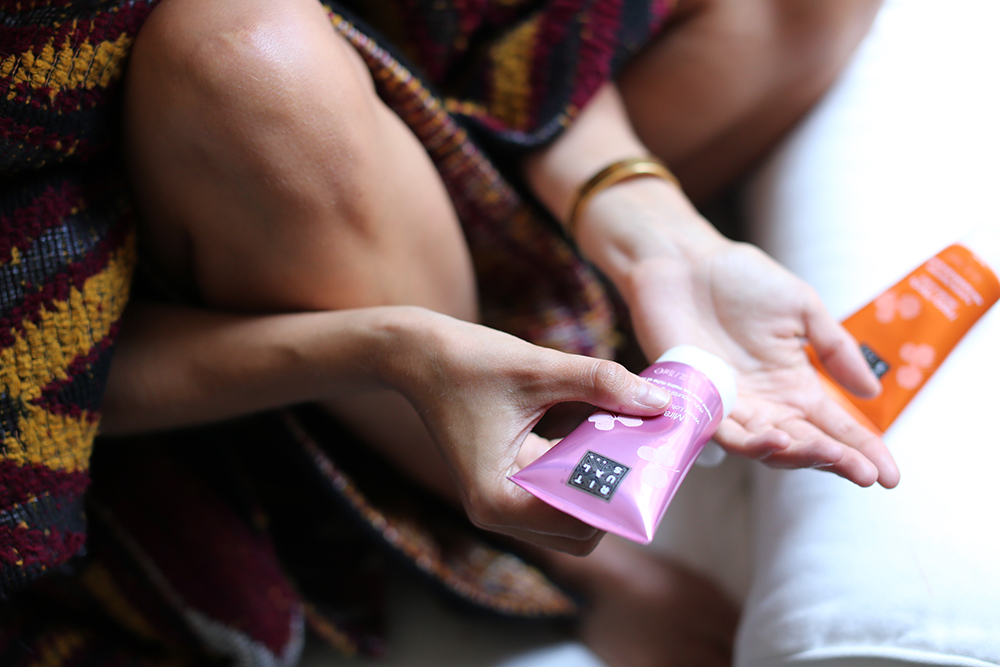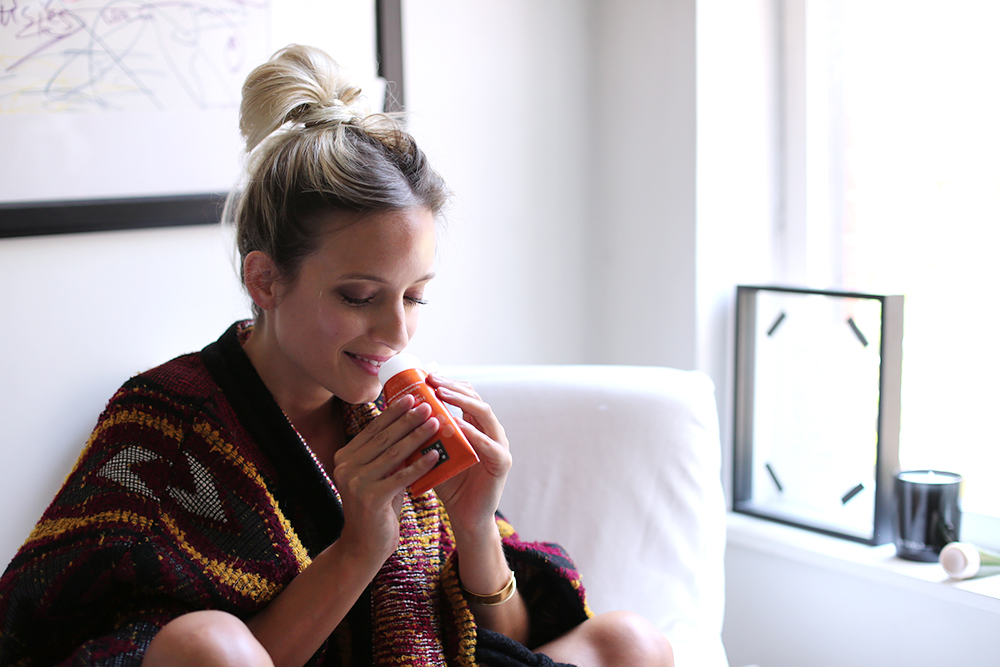 Outfit preparations
Favourite designers – I have my favorite designers, which do change a bit every season, depending on their collections. However, as I believe that during Fashion Week it's the moment to show you, my valued reader, but also everyone else who doesn't know me yet, my personal style, I'm sticking to the designers I truly love. Their collections represent my style, they speak my language, and they fit into my life as it is. This season's favorites are Chloe, Valentino, and Gucci. When it comes to jeans I'm living in my Frame Denim's and True Religion, recently added to this list, totally makes the best rough hem jeans!
Favourite pieces – Every season there are some looks and key pieces I'm obsessing over. Sometimes I borrow these from the brands, sometimes I buy them. My latest obsession are those white Celine slip-ons, and, needless to say, my obsession over Chloe's bohemian looks is real, and Valentino's black & white collection inspired me much too.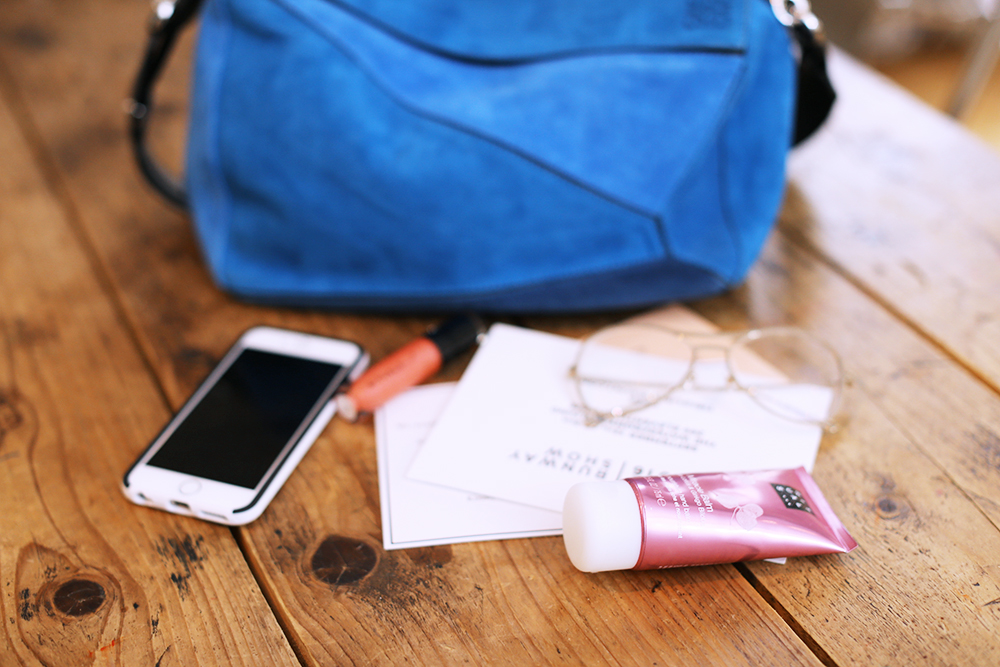 Try it, wear it – Not every style and look works for me, so whenever I borrow or buy something from a favorite brand, I try it on at home, with pieces from my current wardrobe, and plan out the perfect look. Every now and then it will happen that it doesn't look as good on me as I hoped it would. No hard feelings there, just being honest with myself, and try to convince me that not everything is for me, and that's fine!
Enjoy it! – My ultimate goal is being able to enjoy Fashion Month, the shows, and all the cocktail events and book signings that come with it. My recipe to succes is preparation. Not everyone will agree with me on this, but fact is, when I come home after a day of shows, there are two amazing toddlers waiting for me – who call me a "princess" when wearing that beautiful Chloe dress – and need my full attention. There's no "relaxing", there's only "keep on going mommy!". So whenever I have a little me-time before I go to bed, and I can make that extra meaningful by using beautiful beauty products that smell so good they make me smile, why wouldn't I want to share this with you!
Photos by Jeff Thibodeau
Posted on September 9th 2015 by THE FASHION GUITAR